Women Vote
Affiliated Organizations
Women Vote is the independent expenditure arm of EMILYs List that runs campaigns to educate, persuade, and mobilize women voters.
Women's Political Power
Women are a clear majority of voters, but far less than that in elected office. EMILYs List launched our independent expenditure, Women Vote, to harness the power of women voters to get more women elected.
54%
Women are a clear majority of voters, but far less than a majority of elected officials.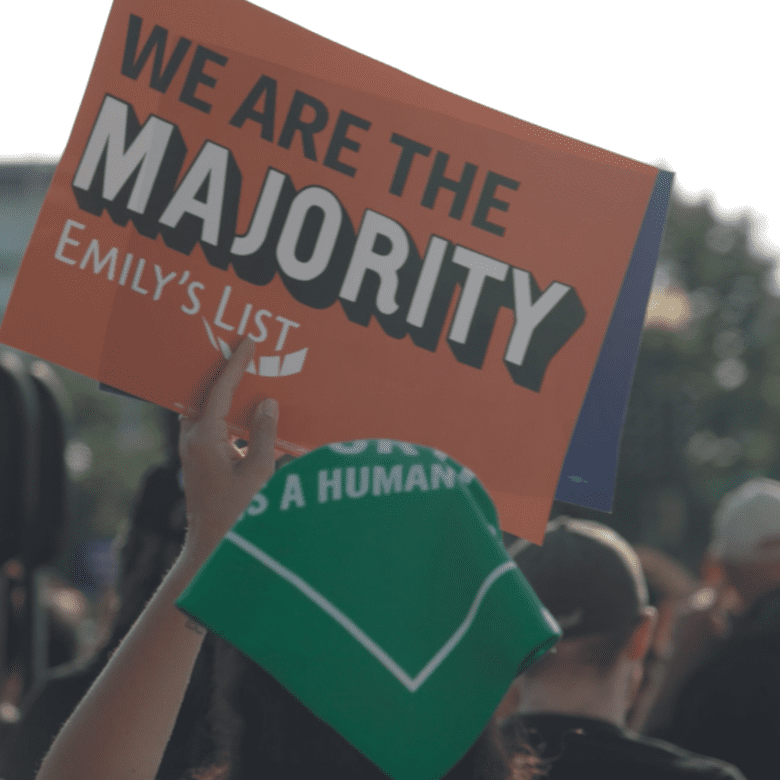 Since 1995, Women Vote has been persuading and mobilizing women voters to get to the polls and vote for Democratic pro-choice women candidates. We're different because we specialize in the group of voters that make the difference in every race: women. For more than 20 years, we've researched and tested the best ways to break through the noise and reach women voters.
And it works. Women Vote is one of the most impactful campaigns in the business, because we run data driven programs. Everything we do starts with opinion research and understanding the voters. From polls, focus groups, ad tests and analytics, we leverage data to drive wins for Democratic pro-choice women candidates. In 2020, we ran one of the largest independent expenditure operations in the country, including investing in the only Democratic flip seats in the U.S. House of Representatives and helping elect the Biden-Harris ticket. Women Vote invested nearly $50 million that cycle: mobilizing millions of voters in 48 races with 10.7 million pieces of mail, 49 unique TV ads, and hundreds of digital ads with tens of millions of online impressions. In 2022, Women Vote protected our incumbents in the U.S. Senate, added diverse Democratic pro-choice women to the House, and helped win critical races up and down the ballot.
"We know where to invest, when to get in, and how to start a conversation that women want to join."

Melissa Williams, Executive Director of Women Vote
Women Vote educates women voters about the things that matter to them and their families. By electing more Democratic pro-choice women, Women Vote helps change the world.
Support Women Vote