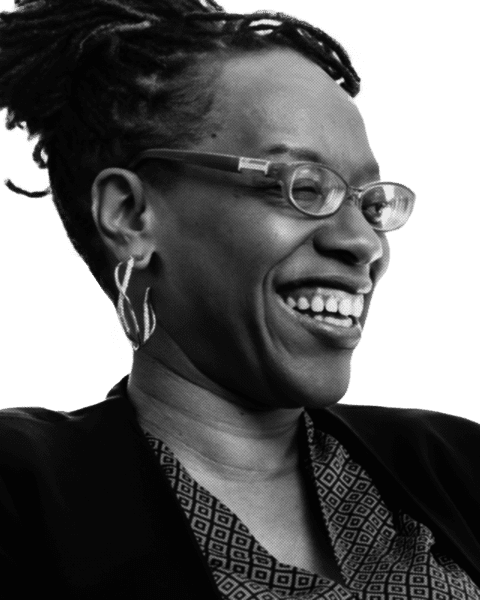 A Champion for Her Community
Lateefah Simon is a civil rights advocate, veteran organizer, and nonprofit professional who currently serves as a member of the Bay Area Rapid Transit Board of Directors and the president of MeadowFund. Previously Simon served as the president of the racial justice organization the Akonadi Foundation, where she worked to support youth of color in the Oakland, California area. Simon first began her career in advocacy at age 16 with the Young Women's Freedom Center. By age 26, she became the youngest woman ever to receive a MacArthur "Genius" Fellowship. Vice President Kamala Harris, then serving as San Francisco's district attorney, chose Simon to lead the creation of Back on Track, a program designed to reduce recidivism rates among youth who had interacted with the criminal justice system. Simon was born legally blind and was inspired to run for the Bay Area Rapid Transit Board of Directors of 2016 in order to improve public transportation in northern California. She holds a bachelor's degree in public policy from Mills College and a Master of Public Administration from the University of San Francisco.
A Vision for a Better California
Simon has been passionate about supporting women, families, youth of color, and those without a strong voice in government for her entire career. "I've spent my life fighting for those folks, and I will work to take our shared stories and experiences to the halls of Congress so I can continue our fight," she has said. "That's how we make change on a national level. And that's why I'm running for this seat." Simon has promised that if elected, she will focus on addressing homelessness, ending community and police violence, supporting youth, improving education, ensuring care for elders, and fighting for those with disabilities.
A Pro-Choice Tradition
Simon is seeking election to the seat currently represented by Democratic pro-choice Rep. Barbara Lee. California's Bay Area congressional districts have long been a bastion of reproductive freedom and civil rights in Congress, and Simon is running to ensure that it stays that way. In the 2024 election, Democrats regaining control of the U.S. House will be critical to stem the tide of national abortion restrictions that House Republicans are currently scheming to pass against the will of American voters — and seats currently occupied by strong and dedicated pro-choice champions must be protected. EMILYs List is proud to throw our full and enthusiastic support behind Simon's campaign because we know she has what it takes to carry on the tradition of standing up to rampant anti-choice extremist in Washington and ensure that Californians and all Americans are able to access reproductive health care and determine the course of their lives and their futures.