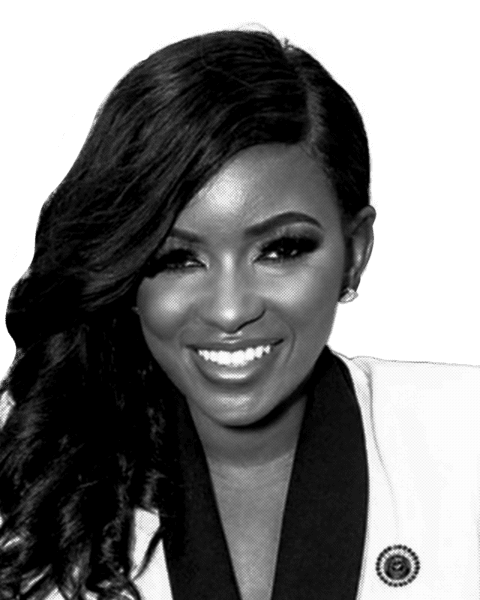 A civil rights attorney committed to fighting injustice
Jasmine Crockett is a civil rights and criminal defense attorney and Texas state representative running to represent North Texans in Congress. Crockett's parents, a teacher and preacher and a United States Postal Service worker, instilled in her the value of civic responsibility and public service which has guided her throughout her career. She graduated from Rhodes College and University of Houston Law Center, and went on to practice law in Texas. She has represented over 5,000 Texans in court, including more than 400 peaceful protestors whom she represented pro bono. She served as a public defender before opening her own Civil Rights, Criminal Defense, and Personal Injury law firm to continue defending Texans facing injustice and brutality. After growing frustrated fighting one injustice at a time, she decided to work to change the system of laws that were perpetuating inequality. In 2020, she ran for the state House and won, continuing representing indigent clients while in the state legislature. Crockett is ready to bring this fight for justice to Congress.
A distinguished leader taking a stand for Texans
Crockett boldly takes a stand against injustice, whether it's Republican voter suppression efforts or measures denying her constituents reproductive freedom and bodily autonomy. In the state House, this tenacious advocate filed more bills than any other freshman legislator, voted numerous times against efforts to restrict abortion access, and petitioned the Supreme Court of the United States to strike down Texas' six week abortion ban as unconstitutional. As a seasoned public defender, she is a firm defender of criminal justice reform. Now, she's ready to continue this advocacy in the U.S. House of Representatives. "From voting rights, to jobs, health care and education, we can't get discouraged in our fight for justice," she has said. "I took the fight from Texas to Washington as a state representative, and I'll do it again in Congress."
A critical seat to hold to maintain the Democratic majority
In 2020, Crockett ran in a competitive race for the state House and won, without the most money or the support of those in power. This year, we know she has what it takes to keep this critical seat blue with the support of the EMILYs List community behind her.