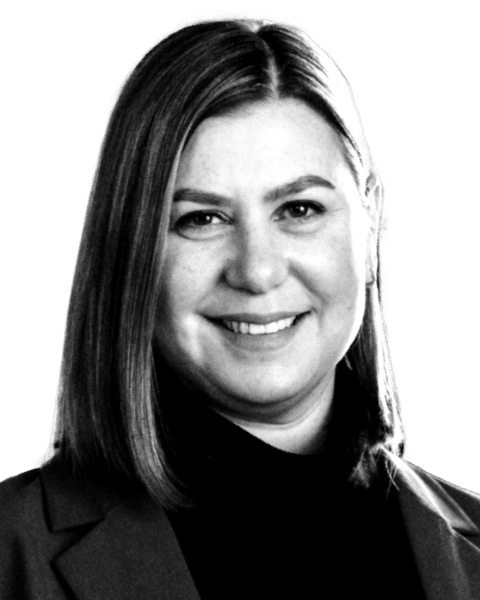 A dedicated public servant
Rep. Elissa Slotkin is a national security leader and a life-long public servant who is running for the U.S. Senate. A third-generation Michigander, she learned the importance of hard work on her family farm in Holly, Michigan. Following the 9/11 attacks, she was recruited to join the Central Intelligence Agency as a Middle East analyst. Working alongside the U.S. military, she served a total of three tours in Iraq over a span of five years. Rep. Slotkin has held a variety of defense and intelligence roles — under both President Bush and President Obama — at the White House, the Office of the Director of National Intelligence, the State Department, and the Pentagon. The reason she first ran for office was personal: her mom. Her mother died of ovarian cancer in 2011. She struggled to afford health care for years because insurance companies had gouged her based on a pre-existing condition. "The same week and the same month that we were desperately trying to get her life-saving care was the same week and month that we filled out the paperwork for her to declare bankruptcy," Rep. Slotkin has said. "I took a leave of absence, came home to Michigan, and her enduring gift to me was the way the community came together for us — friends, family, strangers — in our hour of crisis. But that's what we do in Michigan. Those are our values." Rep. Slotkin was elected to Congress in 2018 with EMILYs List support, and brings her straightforward, commonsense approach to tackling the toughest problems facing her community and our country. Now she's ready to fight for all of Michigan's working families in the U.S. Senate.
A champion for Michigan families
"We seem to be living crisis-to-crisis," Rep. Slotkin has said, "but there are certain things that should be really simple, like living a middle class life in the state that invented the middle class. Like making things in America so that we're in control of our own economic security. Like protecting our children from the things that are truly harming them, and preserving our rights and democracy so our kids can live their version of the American dream. That is why I'm running for the United States Senate." She is a proven leader who has pushed leaders in both parties to pass the CHIPS Act into law to manufacture microchips in the U.S. and protect Michigan's auto industry, and she has championed bills like the bipartisan infrastructure law to rebuild our roads, bridges, and water infrastructure while creating tens of thousands of good-paying, union jobs across Michigan. Rep. Slotkin is a powerful advocate for defending and expanding voting rights, women's rights, and LGBTQ+ rights. She has taken the fight to Big Pharma and helped pass legislation to make prescription drug prices more transparent that is coming into force in early 2023, and fought to pass laws that capped the cost of insulin for seniors, and allowed Medicare to negotiate for lower drug prices. "We need a new generation of leaders that thinks differently, works harder and never forgets that we are public servants," Rep. Slotkin has said, and she has what it takes to bring her perspective and experience to the U.S. Senate.
A must-win fight for an open seat in a swing state
Rep. Slotkin stepped up to run for the open seat currently held by retiring Sen. Debbie Stabenow, an EMILYs List champion. This swing state seat will be a top target in 2024, when everything is on the line in Michigan. Turnout in this race will have major implications for control of the Senate, the House, and the White House. Rep. Slotkin doesn't back down from a tough fight. She flipped a seat blue in 2018, successfully defended it in 2020 even as Trump received more votes here than President Biden, and won again in a newly redrawn district in 2022. EMILYs List has been with her every step of the way, and we are proud to support her early to ensure she has the resources she needs to win in this swing state where Democratic pro-choice women have made so much progress in recent years. Let's show Rep. Slotkin the full support of the EMILYs List community and help send this champion for Michigan working families to the U.S. Senate.