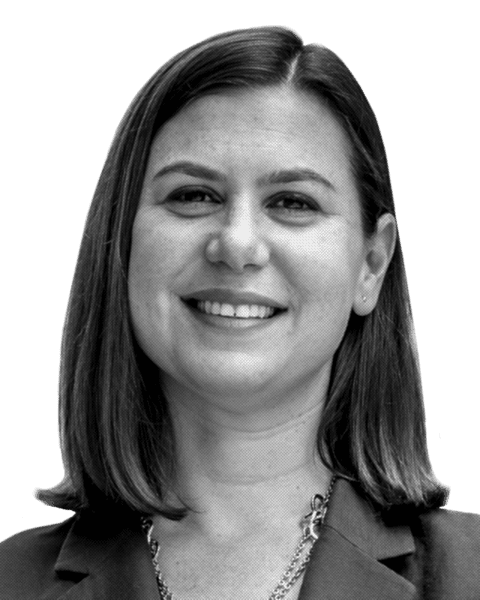 A dedicated public servant
Rep. Elissa Slotkin is a national security leader and a life-long public servant who ran for reelection to Congress to fight for Michigan working families. A third-generation Michigander, she spent her early life on a farm and learned the importance of hard work. Following the 9/11 attacks, she was recruited to join the Central Intelligence Agency as a Middle East analyst. Working alongside the U.S. military, she served a total of three tours in Iraq over a span of five years. Rep. Slotkin has held a variety of defense and intelligence roles – under both President Bush and President Obama – at the White House, the Office of the Director of National Intelligence, the State Department, and the Pentagon. She served as the acting assistant secretary of defense for international security affairs, where she served as the principal advisor to the secretary of defense on security strategy and policy issues related to NATO, Russia, the Middle East, Africa, and the Western Hemisphere. In Baghdad, she met her husband Dave, a now-retired colonel who served in the U.S. Army for 30 years. Rep. Slotkin currently lives on her family farm in Holly, Michigan.
A champion for Michigan working families
Rep. Slotkin brings her straightforward, commonsense approach to Congress to tackle the toughest problems facing hardworking families. Since the early days of the pandemic, she has championed the need to bring more manufacturing back to America, particularly critical medical supplies, as a matter of national security. As the pandemic took hold in Michigan, she spent months working with district health care providers to find sources for masks, gloves, and other desperately needed medical supplies as cases surged. This led her to introduce the bipartisan Made in America Medical Supply Chain Initiative, a package of legislation aimed at reducing dependence on foreign manufacturers. One of the bills, the Strengthening America's Strategic National Stockpile Act passed the House with unanimous bipartisan support, and Rep. Slotkin now leads the bipartisan Defense Critical Supply Chain Task Force. She worked tirelessly to get significant relief to help Michigan communities, businesses, and families get through and recover from this pandemic — including support for restaurant owners through a new fund with $26.8 billion in grant money to help them make up for lost revenue. Rep. Slotkin is a powerful advocate for expanding access to health care, an issue that is deeply personal to her, and pushing back on predatory drug pricing. She champions policies that help move Michigan forward for all working families, and now more than ever, we need her experience and perspective in Congress.
Victory in a must-win reelection fight
Rep. Slotkin flipped this seat blue in 2018, and she successfully defended it in 2020 even as Trump received more votes here than President Biden, and again in 2022. With so much of our progress at stake, we showed Rep. Slotkin the full support of the EMILY's List community and helped keep this champion for Michigan working families in the House.