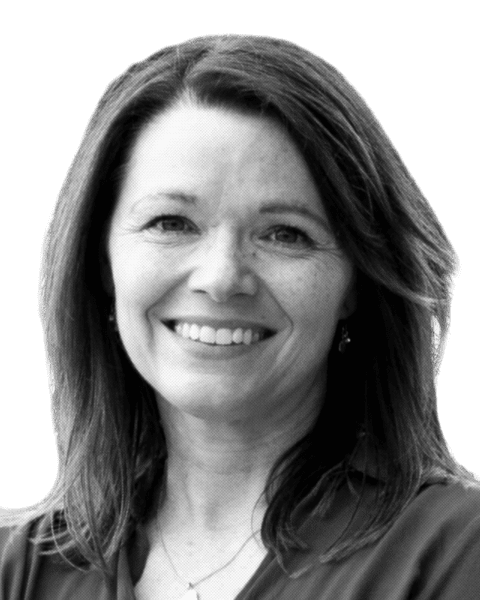 A law professor and former engineer dedicated to public service
Christina Bohannan is a law professor, engineer, and the former representative for Iowa's 85th House District. Bohannan, the youngest of three children, grew up living in a trailer in a rural small town. When Bohannan was in high school, her dad got sick with emphysema and his health insurance was canceled. Her family had to choose between paying for his medicine and paying for everything else, but with the support of her public school teachers, student loans, scholarships, and hard work, Bohannan became the first in her family to graduate college. She worked her way through engineering school and then law school, graduated first in her law school class, and went on to clerk for the United States Court of Appeals for the Eleventh Circuit. More than two decades ago, Bohannan began teaching law at the University of Iowa in several areas, including constitutional law, torts, and intellectual property. In 2020, Bohannan ran for the Iowa state House and defeated a 20-year incumbent. She served in the state legislature from 2021 to 2023.
A champion for Iowa families
Bohannan is running to expand opportunities for all Iowans. As a state representative, Bohannan focused on listening to her community to protect working families, looking out for seniors, pushing for more investment in our public schools, and helping Iowa families and small businesses recover from the pandemic. She worked to bring people together to pass legislation to crack down on human trafficking and to address the often overlooked problem of elder abuse. In Congress, Bohannan will work for more technical and vocational training for high-skill, high-wage jobs in Iowa, greater investment in Iowa children and schools, real steps to make Iowa a clean energy leader, strong protections for voting rights, and better access to quality, affordable health care and broadband all across Iowa.
An opportunity to flip a critical district
Bohannan is running in Iowa's 1st Congressional District, facing vulnerable incumbent Republican Rep. Mariannette Miller-Meeks. Miller-Meeks is an anti-choice extremist who has supported a nationwide abortion ban and has voted for anti-choice legislation that would limit access to contraception and reproductive health services nationwide. Bohannan will work to protect our reproductive freedoms and deliver results for Iowans in Congress. "One thing is clear," Bohannan has said. "Southeastern Iowans want a congressional representative who values truth, integrity, and will put delivering results for the people of Iowa above divisive partisan politics." Bohannan has what it takes to win with our help, so let's show her the full support of the EMILYs List community and elect this champion for Iowa women and families — and help take back a Democratic majority in the U.S. House.