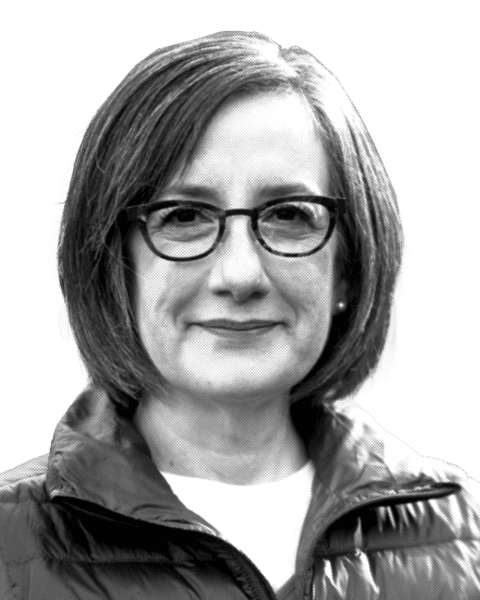 A distinguished leader with incomparable experience
Rep. Andrea Salinas is a proven leader who has dedicated her career to advancing justice and opportunity. Rep. Salinas' father immigrated from Mexico and served in the Vietnam War, and she credits him with teaching her what it means to fight for your kids and for a better life. Rep. Salinas was the first person in her family to graduate from a four-year university, after which she began her career in politics. She worked as a congressional staffer for over a decade and then became an advocate for unions, environmental groups, and reproductive rights. She has served as a state representative for three terms, taking on several leadership roles, including House majority whip and chair of the House Health Care Committee. In 2022, Rep. Salinas was elected to represent Oregon's newly created 6th Congressional District. Oregon is home to a growing Latino and predominantly Mexican American population, but the state had never before elected a Latina to Congress until Rep. Salinas made history as one of the first.
A dedicated reproductive rights champion
Rep. Salinas is a dedicated reproductive rights champion who has fought tenaciously to advance justice and opportunity across Oregon for the past two decades. She has experience successfully delivering progressive victories, from her time as a congressional aide to her time in the Oregon State Legislature. Rep. Salinas helped Oregon pass the strongest reproductive rights law in the country, ensuring that Oregonians can access the full suite of reproductive health care, regardless of race, ethnicity, documentation status, or zip code. She comes from a union family and knows the struggles working families face, which is why she stood up for worker's rights in the Oregon State Legislature — including successfully extending equal protection to farmworkers who have not been able to earn overtime because of an 80-year-old federal exclusion based in racism. She now serves on the House Committee on Agriculture, and will have the opportunity to contribute to the Farm Bill and ensure that working families have a seat at the table as this far-reaching legislation is written.
A must-win reelection fight
Rep. Salinas won the highly competitive election for Oregon's 6th Congressional District, becoming the first representative of a newly-created House seat. This new district is more than 20% Latino, and it was created after the 2020 census showed Oregon's population had grown. Rep. Salinas now serves as a freshman representative in the Congressional Hispanic Caucus. "To have a Latina representing this district is vitally important to making sure that we have a voice at the table," she has said. Now she must defend this seat in a high-stakes fight as the GOP does everything in their power to tighten their grip on their new and narrow House majority. It's time to show Rep. Salinas the full support of the EMILYs List community once again and help keep this champion for Oregon women and families in Congress.